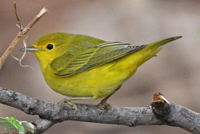 Membership in the New Mexico Ornithological Society (NMOS) is open to anyone with an interest in birds. Our members include amateur ornithologists of varying skill-levels, as well as professionals. Membership in the Society includes subscriptions to the two quarterly publications: NMOS Bulletin and NMOS Field Notes.
Join or Renew Membership
Pay by mail:
Click here for a PDF that you can download, fill out, and mail to the following address with a check made out to "NMOS":
New Mexico Ornithological Society
P.O. Box 3068
Albuquerque, NM 87190-3068
Donations
Pay by mail:
A donation form is available here.