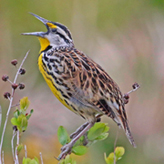 NMOS is accepting applications for 2021 Research Grants. The deadline for submitting proposals is 21 March 2021.
New! NMOS has added No. 8. to its Special Publications series:
Ruth, J. M. and D. J. Krueper. 2020. Annotated checklist of the birds of the Village of Corrales and the Corrales Bosque Preserve. New Mexico Ornithological Society Special Publication No. 8. 125 pp. (PDF 5.0 MB)
The fund-raising trip, Belize: Introduction to Tropical Birding, November 7–15, 2020, has been postponed to November 2021.
NMOS is holding its 2021 Virtual 58th Annual Meeting on 26-27 March 2021.