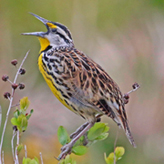 NMOS is now accepting applications for 2019 Research Grants. The deadline for submitting proposals is 15 May 2019.
The 44th Annual WFO Conference will be held in Albuquerque this year, 21–25 August 2019.
The 57th NMOS Annual meeting will be held in Rodeo, NM at the Chiricahua Desert Museum & Geronimo Event Center,
12–13 October 2019.